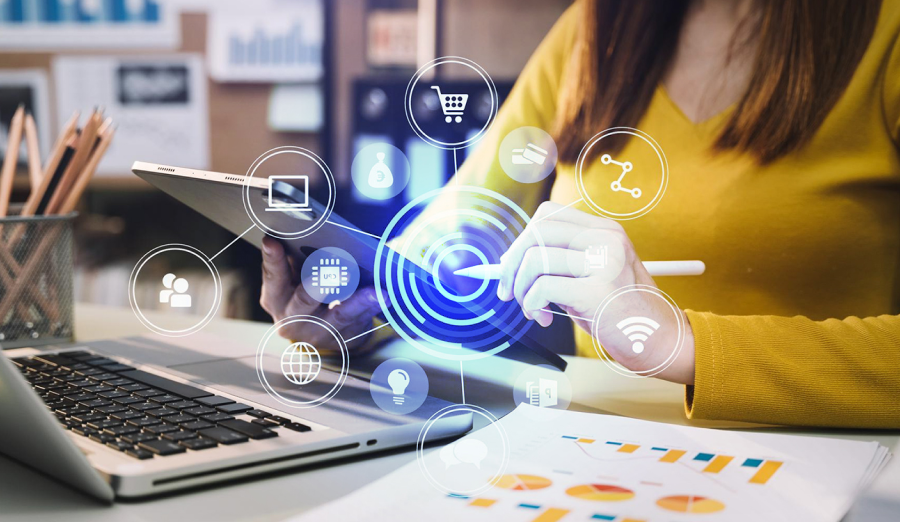 As businesses expand their reach across multiple channels, marketers face challenges in setting the right approach for the optimum utilisation of their digital creative assets. Marketing units deal with various and vast ranges of digital assets like images, audio, videos and many more to utilise in multiple marketing campaigns.
However, managing a massive pool of digital assets is a challenging task. Furthermore, they demand more than just mere management. Therefore, The need for an effective digital asset management (DAM) system becomes even more essential.
Enter Pimcore DAM, which offers businesses an all-in-one solution for managing and distributing digital assets across various channels. It also assists in streamlining workflow and boosts omnichannel experience productivity.
What is Pimcore DAM?
A Pimcore DAM solution allows hassle-free management of digital assets in one centralised location. It creates a pool of the company's digital assets for quick distribution on every outbound channel. It enables companies to easily store, organise, retrieve, and distribute digital assets, including images, videos, audio files, and documents. It saves time and increases efficiency by streamlining digital workflows.
How does Pimcore DAM streamline workflow?
Source: Pimcore
This is how a DAM solution helps businesses to streamline workflows and increase efficiency:
Centralised storage: The most significant advantage of a DAM solution is that it provides a centralised location to store digital assets reducing time spent searching for files across multiple locations.

Automatic metadata tagging: Using a DAM system, businesses can automate tagging digital assets with relevant metadata. It eliminates the time-consuming manual processes that are prone to errors. With automated metadata tagging, searching and retrieving the necessary digital files becomes effortless.

Version control: It can easily track different versions of digital assets. Businesses can retrieve previous versions of a file, compare different versions, and restore an earlier version if needed. It helps ensure that companies always use the most up-to-date version of a file and reduces the risk of errors.

Workflow management: It offers powerful workflow management tools that help to automate digital workflows. It creates custom workflows that define the steps that need to be taken for a file to be approved, published, or archived. It helps ensure that files are being used per company policies with minimum risks of errors.
How does Pimcore DAM boost productivity in the omnichannel experience?
Here are a few features of Pimcore DAM that help in enhancing business productivity:
Multi-channel distribution: It enables asset distribution across multiple channels, including websites, mobile apps, social media, email and more. It allows easy content modification for different channels and reaches a broader audience.

Real-time analytics: It provides real-time analytics of the performance of digital assets across multiple channels. Companies can use data analytics to optimise their content for other channels, improve engagement, and increase conversions.

Customisable branding: With customisation, businesses can easily create different versions of their digital assets and optimise them for different channels and target audiences. A customisable branding approach ensures the content is consistent across other channels. It reinforces brand identity, increasing brand recognition and trust.

Enhanced Collaboration: It improves collaboration between multiple teams working on the same projects, sharing feedback, and making changes to files from a single source. It eliminates communication errors and increases productivity.

Easy integration: A Pimcore DAM solution easily integrates with the business's digital ecosystem, including third-party tools, CMS systems, e-commerce platforms, marketing automation software and more. It can incorporate with the existing system without disrupting the current operations & processes.
Conclusion
A Pimcore DAM is a powerful tool essential in developing business-centric strategies to gain maximum results. DAM plays a crucial role in enhancing business operations and delivering customised content according to customers' specific requirements. Incorporating a Pimcore DAM solution in the business landscape has become vital for businesses looking to gain the most out of their efforts.
Here a DAM system can be a game changer that can put your brand experience on a rewarding and advantageous journey.
If you're still wondering about the potential of the Pimcore DAM solution, schedule a free demo with Pimcore-certified consultants at Syncrasy Tech.