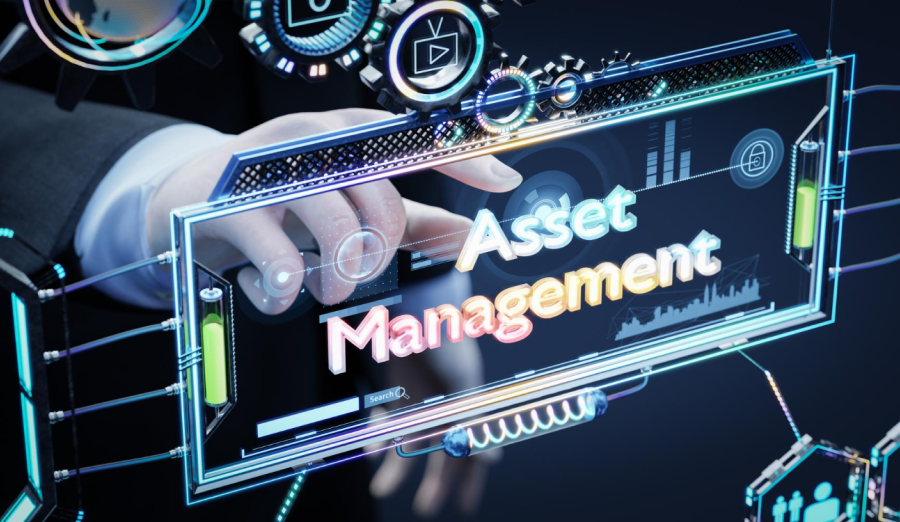 Regardless of the industry in which your business operates, the customer remains a central factor in driving revenue. Every company strives to attract and retain customers to generate more revenue and enhance brand recognition. But to achieve this breakthrough, an excellent customer experience is a must for every business as it is crucial for sustained growth and encourages brand loyalty.
There's no question that personalized customer experiences play a significant role in engaging more customers. A DAM system provides businesses with an effective way to enhance customer experience through asset and content enrichment. Through DAM, businesses can gather valuable information about customers' behaviour and preferences to engage them in a digital experience specific to them.
So what's the best way to enhance customer experience? The answer is a tailored Digital Asset Management (DAM) system. This blog discusses the benefits of integrating a DAM system into your existing business landscape.
What is a Digital Asset Management system?
A Digital Asset Management system enables brands to organize and access media assets more efficiently. It creates a centralised hub of the organisation's digital media assets comprising different types of digital media files. A DAM system provides a structured approach to effectively control a company's digital assets allowing them to organise, manage, store, retrieve and distribute assets in a single view platform.
DAM solution facilitates organisations to store any file type in digital formats like images, documents, audio & video content, animation, and more. It streamlines asset flow and management by optimising the production of rich media for all intended output channels, especially sales and marketing. It establishes brand consistency by automatically updating and enforcing brand guidelines.
DAM offers a single source of truth across the business landscape with an enriched and more consistent customer experience on all outbound channels. Moreover, it benefits digital content management teams and marketers by allowing them to modify digital content while reducing production costs and duplicate workstreams.
What are the benefits of using a DAM solution?
The usage of digital media has become an essential part of business operations in almost every industry. The growing volume and complexities of managing digital content have made DAM a crucial tool for various organisations. So let's find out the benefits of integrating a DAM system with your business operations.
1. Enhanced and consistent customer experience
The DAM system provides customers with consistent brand interaction throughout their purchase journey. It ensures brands to remain consistent on all output channels to establish brands identity through brand positioning, visual representation and other means. This consistent branding helps in building trust among customers as it assures that the brand reputation remains the same on all channels and makes the customer more likely to return for future purchases.
2. Reduced production costs and improved resource allocation
A DAM system creates a centralised repository of digital assets enabling organisations to search and reutilise assets easily. The DAM system helps in reducing production costs and duplicate workstreams. These reduced costs and seamless allocation of resources in multiple business units result in significant efficiency gains.
3. Organisation transparency
With a DAM system, businesses can have a clear and comprehensive view of digital assets in facilitating content planning and execution. It creates more impactful workflows by eliminating redundant projects and increases collaboration among numerous participants.
4. Increased conversion and retention rate
DAM lets businesses deliver content and marketing materials at the right time to their target audience. A DAM system enables businesses to appropriately prepare and customise content based on their customer's purchase journey. Companies can cultivate and nurture deeper relationships with customers through DAM. As it allows companies to personalise their customer experience which increases potential customer gains and customer retention.
Leveraging DAM benefits to enhance the customer experience
Digital assets significantly impact the creation of enriched and captivating customer experiences. Businesses can use them to create more engaging content and provide a more personalised experience for customers. Digital assets assist in developing informative, easier-to-navigate websites. Therefore, an exceptional user experience relies on effective digital asset management to easily access all the relevant data.
DAM systems add value throughout the buyer's experience. To better understand the impact of DAM on customer experience, why don't we take a closer look at an example of a DAM solution that we developed by utilising Pimcore's features?
In the solution, we've uniquely defined the applied DAM features and how it helps to deliver product and media assets on all digital channels effectively.
Let's get started!
There's a content production team that produces and distributes religious audio, video, and text resources worldwide in over 50 languages. In collaboration with international partners, local churches and other ministries, they offer relevant programming and mass media distribution to 190 countries.
Since the client's team delivers a wide range of digital content to mass media, including social media like YouTube. They will require a system to effectively distribute content to their growing audiences worldwide through their website and mobile application.
A DAM solution built on the Pimcore platform will help them do this seamlessly. This Pimcore DAM solution allows business users to upload all digital media assets in the Pimcore system, providing all the digital assets in a single view – ready to be published on all outbound channels.
Furthermore, the user and role management feature is also integrated to define tasks and required user access that improves workstreams. The Pimcore DAM system enables integration with the YouTube platform to publish videos directly. This Pimcore System also supports maintaining digital content and metadata information in multiple languages.
This Pimcore DAM solution will enable the content production team to upload digital assets and metadata through Pimcore features, which will boost their productivity by providing an easy-to-use interface to the users.
With the help of this personalized DAM system, content distribution becomes more straightforward and quicker to publish on different outbound channels, including mobile applications and websites. In addition, the Pimcore DAM solution allows the content production team to manage all digital media assets from one central location giving the team greater control over digital content distribution.
Wrapping up
See how a DAM system helped this content production team to enrich and publish their content more effectively. Therefore, having a personalized DAM system can help your business gain a competitive edge and stand out from the crowd. Not only a DAM system will help you to manage and control digital assets, but it will also provide data and insight into which digital assets perform the best. You can use a DAM to determine which digital media lead to the most engagement, clicks, and conversions to optimise the customer experience. By avoiding assets that perform poorly, you can tailor your content and customer experience to what works for your audience.
Still curious about Pimcore DAM solutions? Our experts are available to help you learn more about DAM and how it can enhance the customer experience.