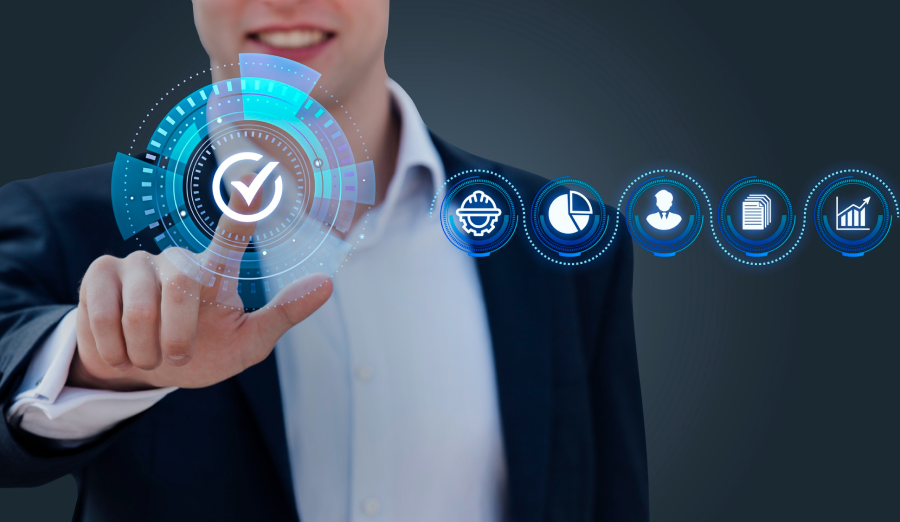 Managing digital assets can make a huge difference in the success of any business. If you work in producing and distributing content, you probably know the term Digital Asset Management (DAM). In simple terms, digital asset management (DAM) is an integrated process that helps you manage your digital media assets and files like photos, videos and other graphical content.
From images and videos to documents and design files, digital assets are the lifeblood of many organizations. However, if you're struggling to keep track of your assets and drowning in a sea of disorganized files, it's high time you consider implementing a Digital Asset Management (DAM) system in your business process.
In this blog post, we'll explore 8 ways in which DAM implementation can transform digital asset management for your business.
8 Ways How Dam Implementation Can Transform Your Digital Asset Management
1. Centralized Asset Repository
One of the most significant advantages of DAM implementation is the creation of a centralized repository for all your digital assets. Instead of searching through scattered folders or emails to locate a specific image file, DAM organises all your assets in one place. This makes it much easier for your team to access the necessary assets when they need it, Which saves time and extra effort.
2. Improved Collaboration
Team collaboration while producing and managing digital content can be a challenging task, but it becomes much easier with the help of an effective Digital Asset Management (DAM) system. A DAM system allows your team to work together more efficiently on projects by accessing the same set of digital assets. Additionally, DAM systems often include version control features, which help you track changes and ensure everyone is using the most up-to-date version of a file.
3. Efficient Metadata Management
If you want to keep track of all your digital assets and find them easily, you have to make sure that you have the right metadata in place. And there how an effective DAM system can improve your managing experience, with a DAM system in place you can easily add and manage metadata, such as keywords, descriptions, and tags. This way, you can search for your assets in an instant and get back to what you really want to do.
4. Enhanced Security
Security is a crucial concern as the world shifts to the virtual business process. Digital Asset Management (DAM) systems usually have strong security measures. It allows you to manage access to assets, define permissions, and monitor user activity. The addition of authentication measures to DAM systems also prevents any breaches of company files, assets, and other content. This feature is particularly significant for confidential business materials.
5. Time and Cost Savings
Searching for assets, recreating lost files, or dealing with version control issues can be incredibly time-consuming. DAM implementation streamlines these processes, saving your team valuable time. It also helps you avoid the cost of duplicating assets or purchasing files you already have but need help locating.
6. Brand Consistency
Maintaining brand consistency is crucial for building a strong and recognizable brand identity. When your brand is consistent, it helps to create trust between your business and your customers. With the right DAM system in place, you can ensure that everyone in your organization is using the right logos, fonts, and images. This consistency is essential for creating a balanced brand that looks professional and polished.
7. Scalability
The use of digital assets is vital for running a successful business as it provides flexibility in managing and optimizing various resources. Digital Asset Management (DAM) focuses on every aspect of business activities, making the entire process smoother and more efficient. DAM is beneficial for businesses of all sizes, small, medium, or large, and helps in managing various aspects of the business effectively.
8. Analytics and Insights
As part of most DAM systems, you will be provided with analytics tools that will help you track how well and how frequently your digital assets are being used. This information can be invaluable for making data-driven decisions about your content strategy and asset usage.
Get Started!
If your business is drowning in a sea of digital assets or struggling to maintain brand consistency, consider the transformational power of DAM implementation. It's an investment in efficiency, security, and the long-term success of your business in the digital world.
Whether you're a small startup or a large corporation, effectively managing your digital assets can be a game-changer. So, don't delay – transform your digital asset management with DAM implementation today.
Are you looking for a DAM solution partner? At SyncrasyTech, We are a trusted Pimcore Gold Partner with 6+ years in delivering Pimcore-based digital solutions and have a dedicated team available to consult you in choosing the right solution for your business.
Book a call with us today to get the transformative digital solution!