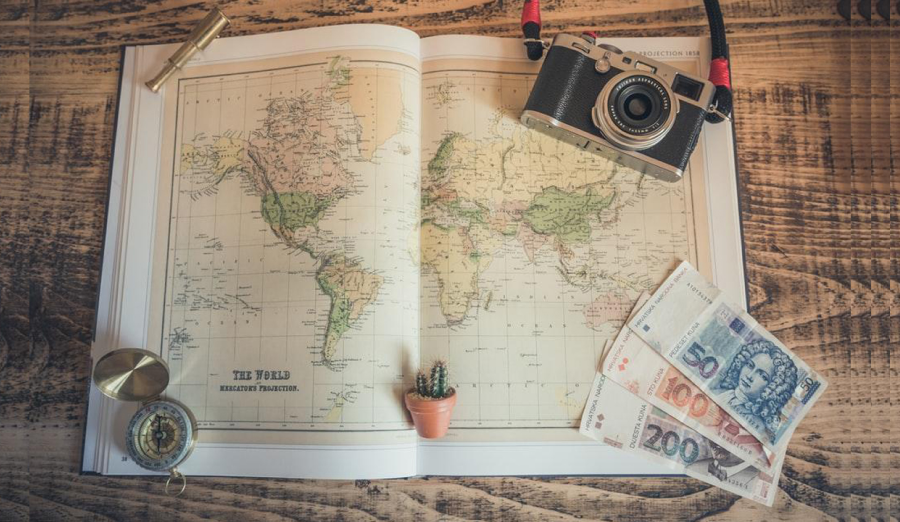 Today, building applications and web solutions are becoming more vital for every organization to maintain their online presence. It also helps a brand to showcase their services and products all across the world with ease.
We are in the midst of 2020 and there are countless ecommerce websites and applications are present on the web and created every day for business firms. Also, the eCommerce development market is growing rapidly and the digital eCommerce software market size is estimated to double in 2020 from USD 4 billion in 2015. To survive in such a highly competitive environment a brand should have impressive and immense eCommerce web design ideas.
IT Outsourcing Services for Entrepreneurs
Image Source: N-iX
With companies needing more expertise for eCommerce development than ever before, IT outsourcing services are in demand across the world. But there are different options for different purposes. So, if you're planning to set up an e-commerce store, you're going to need outsourcing e-commerce development services. Outsourcing is becoming a trend or part of the business process that allows you to enjoy the benefits of utilizing the best resources and talents, low-cost development, and more.
Before outsourcing your ecommerce, development projects, all you have to do is to check the following things.
The Reputation of a Company. A company should be well-reputed and well-known with at least 5+ years of experience in the market. You can check the reputation of a company by going through some of their clients' feedbacks, past work, offerings, case studies, media reputation, and portfolios.
The Skills of Development Teams. Ensure that the outsourcing provider you work with has specific skills for coding for e-commerce website designing. Check for special sets of skills and that's something you'll consider for developers in providing software development for e-commerce businesses.
The Services Offered by a Company. Building an eCommerce website requires not only excellent features & functionality, but it also requires a stunning UX, web design, integration, PIM, DAM, CMS implementation, etc. A development company that takes care of all that stuff is good to go for your outsourcing needs.
Dedicated Teams to Work on Your Project. The outsourcing service providers you choose should have a dedicated team for your project. You will have to confirm with them that they must have full-time web developers working on your project almost like your own employees.
Controlling the Cost of the Project. With outsourcing development services, you have the option for managing the cost of the project. You can hire developers on an hourly basis or dedicated teams or you may hire them on a fixed cost for a certain amount of time. The rates can also be negotiated with the company before the project is started. It can save you up to 60 to 40% for the development of your eCommerce website.
Overview of Payment Process. Outsourcing vendors works differently from your regular employees, so you'll need to make sure that you understand their payment process. Some outsourcing companies may be having secure direct payment procedures in place. And, some may be having payments processed through any contractor or a third-party vendor.
Signing an NDA. An NDA or Non-Disclosure Agreement is a legally signed agreement between your company and your outsourced teams. You want to make sure your company's NDA is confidential and is protected with source code. This document state that your outsourced developers will not share or use the source code of your development project with any other parties.
Cost of Building an Ecommerce Website in 2020
Image Source: MLSDev
This one is also important. We talked about what you should look for before hiring an outsourcing eCommerce development company. And now we will look at the following points:
What factors influence the cost of building an eCommerce website?

What are the acceptable rates for the types of professionals you're hiring?
Outsourcing rates for eCommerce development can vary anywhere from $30 per hour up to $100 per hour or more. It is based on the company's experience, the expertise of the developer, region of the company, and where the developers are from. The accurate way of getting the right cost of building an eCommerce website depends on the following major services:
The design of your eCommerce site.

Hosting costs.

eCommerce platforms, tools & add-ons.

Additional services based on your business requirements.
To keep this article focused, we will break down our analysis into the following major points:
Mostly, the cost of building an eCommerce website depends on your specific business needs. It's mainly based on the features and unique elements that you're looking to add to your website.
When putting together your budget, where should you start?
1. Vendor You Choose
The vendor you choose is the most important factor that will influence the cost of your ecommerce website. Are you hiring an outsourced development team? Or do you want to have in-house developers hired on a full-time basis? Depending on the vendor type, you can determine the cost of development by the experience of the vendor, their location, expertise, experience, and development teams.
2. Design of Your Website
The design, size, and elements of your website decide the cost of development. The more complex your website design is, the more expensive it's going to be for you. When it's about the complexity of your web design, you also need to consider the size of your website, pages on your website, and what services or products are you offering in your ecommerce store. These factors will influence your overall website pricing.
3. Add-on Functionalities
The functionalities you want to add to your eCommerce website also impact the overall cost of development. Suppose if you want to add a PIM solution or content management system or any other special features to give your users the ability to have a seamless user experience, then it will cost you more to be built into the site.
4. Integration of Third-Party Platforms
If you want to add third-party services to be integrated into the site, then go for a one-time web designer platform like WooCommerce themes or Shopify. This way you can save you money upfront because these platforms add more functionality & features to your website at a low cost, which would be far more expensive to implement from scratch.
For example, adding advanced Shopify features on your website costs around $299 per month which is lower than the cost of building a website from scratch. So, it might be better to use third-party integrations from platforms like WooCommerce and Shopify, as it costs less in the long run.
5. Hosting Platforms
Website hosting has to be included in your web development budget. And, when considering this factor, check how much you are paying for the site's hosting, SSL certificate, etc. Adding SSL certificates to your website is important for the safety of your website, their price varies depending on the level of service you're looking for. You can opt for a low-level SSL encryption certificate that might cost you around $15-$17 or $20 for the entire year or even low. Or, you can add a multilevel SSL certificate that can cost you around $170-$200 per year.
6. Marketing and SEO
Marketing and SEO are important services for market exposure. Organizations build their SEO marketing strategy from the beginning. To implement SEO during the designing of your website include a series of changes in the back-end part, content optimization on CMS, website responsiveness, and link-building initiatives. All these activities enable you to increase your site's visibility in search results. So, it is also an important factor for calculating the cost of an ecommerce website.
How Much Should You Pay for Designing an Ecommerce Website?
It's important to remember that there should never be a fixed price for designing a website. Every website is unique and depending on the above factors, you can expect to pay somewhere between $5,000 to $10,000 or even more based on the features of your ecommerce website. It all depends on the complexity of the website.
For example, for a small website with custom features and responsive design, it will cost you up to $5,000 to $10,000.
For a medium-sized eCommerce website with more complex features, the price can get up to $30,000 to $50,000.
Large enterprise-level website design with complex and supportive features will cost you anywhere between $50,000 to $100,000.
Hire the Best!
So, you've got a lot of information about hiring the best developers and the cost evaluation for web designing and development. These points can help you narrow down the best outsourcing companies for your development tasks.
ECommerce development can be a complex process for startups or small businesses. With these points, you can have a secure and valuable eCommerce website without blowing all your money on a mystery service provider that doesn't understand your needs or doesn't know how to manage the work.
In the case of a wrong selection of vendors, you may also need to compromise on the quality and cost of the development work. We Syncrasy Tech a global IT solutions company offer customized eCommerce development services and dedicated resources for PIM, DAM, CMS implementation, and a complete web strategy for you. We do it all. Contact us here for more information on eCommerce development and PIM implementation.