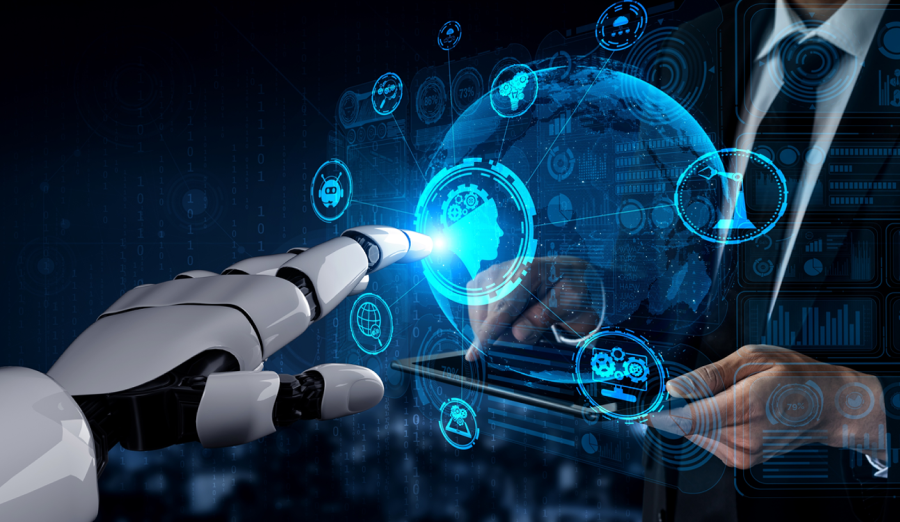 In today's digital landscape, delivering a personalized and enhanced customer experience has become a top priority for businesses looking to remain competitive and foster long-term customer loyalty. Every company wants to get the most out of its customer relationships.
One essential tool for achieving this goal is an Artificial Intelligence (AI) enabled Customer Data Platform (CDP) that can be a game-changer for every business. The AI-powered CDP offers the solution for brands that need help with sub-optimal returns, wasted time, and numerous missed opportunities.
An AI-driven CDP can provide real-time analytics that can help companies to overcome their current limitations in driving conversion rates. It can also improve performance and brand interactions by assisting them to stay updated with the ever-changing privacy regulations, customer behaviour and siloed processes.
With AI-powered CDP, businesses can easily level up the customer's lifetime value. They can leverage customer data to take research-based intelligent actions. This allows businesses to offer a highly-personalized customer experience to increase their sales, enhance brand loyalty, and ultimately boost the customer's lifetime value.
Read on if you want to learn how AI-powered CDP can help businesses scale up. This blog will explore the potential of AI-powered CDPs and how they can help enterprises to unlock the full value of their customer data.
What is a Customer Data Platform (CDP)?
A CDP is an enterprise solution that enables efficient customer information management from various sources by creating a unified and complete view of customer data. It comprises a centralized database with the ability to enrich, integrate, manage and deliver customer data to other output channels allowing companies to deliver a personalized customer experience (CX).
CDP creates a single customer view and collects information about consumer behaviour and transactional data to track and analyze customer engagement with the organization. CDP gives insights into customer interactions, allowing enterprises to reorient marketing efforts which would lead to more conversions.
Introducing the power of AI in CDP
Artificial intelligence (AI) has become increasingly powerful and sophisticated in recent years. AI can now be used for various tasks, including predictive analytics, natural language processing, and image recognition.
But before we move further, let us understand what AI is in the first place. In AI, machines are programmed to mimic human actions and think like humans, simulating their intelligence and behaviour. Alternatively, the term can refer to any machine that exhibits traits associated with a human brain, like learning and problem-solving.
An essential characteristic of artificial intelligence is the ability to rationalize and take actions that are most likely to achieve a specific outcome. Computer programs can learn and adapt to new data without the assistance of humans through machine learning (ML), a subset of artificial intelligence. Deep learning enables this automatic learning process to absorb various texts, images, and videos.
How is AI improving CDP for enhanced business performance?
As the customer data industry rapidly evolves, it's more crucial than ever to keep up with the latest trends and technologies. AI-powered CDPs are changing how businesses collect, process, and manage customer data. By leveraging AI's power, these CDPs can automate data entry, enrich customer data with insights, and optimize customer journeys.
AI-powered CDPs are using predictive analytics to identify customer trends and enable businesses to address customer needs proactively. AI is also being used to personalize the customer experience, whether it's through targeted content or product recommendations.
Why don't we take a closer look at the advantages of using AI-driven CDP?
1. Predict future trends
How convenient would it be if you knew at what time of the year you may receive the most significant number of customers and how much workforce you will need to handle them?
AI can help you to predict what may happen in future. With enough quality data, AI with deep learning can analyze and evaluate current trends for the company. It can use industry statistics and movements to project the future direction of the market, predict future trends, and give you insights to determine how you can improve your efforts towards users.
2. Determine customer needs
In order to provide a personalized experience to the customers, every brand needs to understand customer expectations. As different customers have different perceptions regarding the brand's reputation, it becomes essential for brands to know their users well and be able to pinpoint anything that might be troubling them throughout the customer journey.
With the help of AI, companies can quickly analyze trends using vast volumes of data. AI can generate reports on customer behaviour and help to figure out precisely what the customers want, how to deliver it and how brands can modify their approach to fulfil their customer requirements better.
3. Create campaigns in real-time
With a CDP, it becomes easier to reach out and connect with customers once you have complete data of customers in one unified view. It allows you to personalize your content and products to effortlessly determine the accurate time and suitable medium to reach your target customers through various campaigns.
But with the help of AI-powered CDP, you can create or modify campaigns in real time without depending on multiple team members. AI-driven CDP assists you in decision-making from the start of the campaign to seamlessly tracking user journey.
4. Offer proactive support
Providing a better and personalized customer experience is one thing, and completely satisfying your customer is another thing. To boost customer satisfaction, it is important to offer constant support by responding promptly to all requests and concerns in less time. Moreover, to provide a truly outstanding level of customer support, companies should be able to anticipate and try to rectify any issue before users find it.
Here, the data-gathering powers of AI can be utilized. The AI can analyze and sort disparate and disorganized customer data from the database while drawing attention towards questions and issues that may arise in future. AI will allow creating solutions for those problems, preventing users from facing issues with products or services.
5. Analyze customer behaviour
Every consumer has a buying habit and usually follows a uniform decision strategy. An AI-driven CDP can delve deeper into the consumers' purchase behaviour. It can thoroughly analyzes the available data and past purchase decisions to predict the future actions of the customer. With this predictive targeting, it becomes easy to enhance customer experience personalization strategy and find opportunities to deliver the most relevant content to different consumers.
Furthermore, using the large pool of data AI can assist in market research and campaign building that benefits brands by yielding successful results. It enables enterprises to devise distinct strategies for each group of customers to derive desired results for their products and services.
Future of AI-powered Customer Data Platforms (CDP)
The future of customer data platforms (CDP) seems promising as the world becomes more digitized. Customer Data Platforms (CDP) are a tool that helps companies to collect, manage, and analyze customer data. Artificial intelligence (AI) will make these platforms even more effective by helping businesses to manage and understand their customers' requirements. AI-powered CDPs are the future of customer data management, as they provide more significant insights and accuracy.
If you want to deliver a better and more personalized customer experience, having a CDP of your own would be the best choice. As a CDP development company, Syncrasy excels at meeting our client's business needs. Get in touch with us if you would like to learn more about developing a Customer Data Platform.