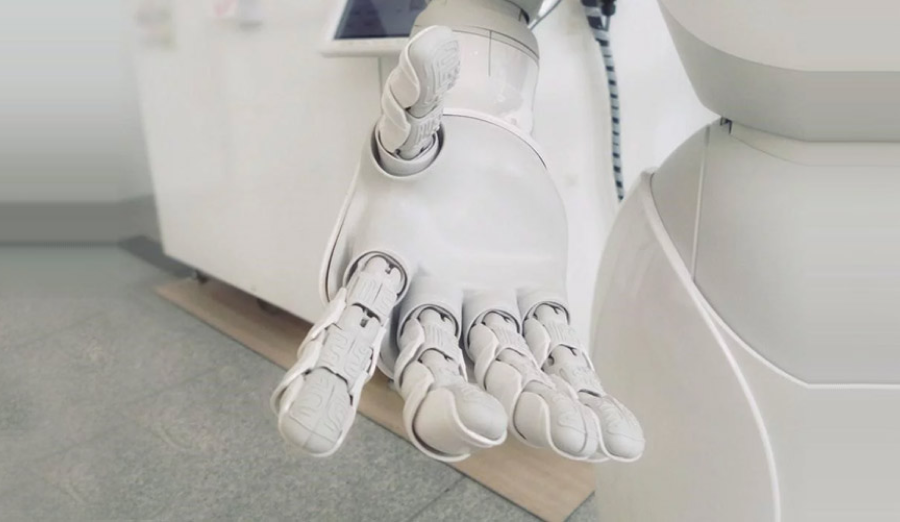 In terms of where the ecommerce industry is and where it's headed, you have to start thinking about e-commerce trends. When it's about trends "Effect of Artificial Intelligence" is the most considerable one. It is because simply being online, however, isn't enough for your e-commerce site. Artificial intelligence can be useful for you in facing challenges when competing with top e-commerce brands.
Pain Points That Can't Be Overlooked
Inconsistency between channels
Inventory management
Shipping and Returns
Payment Methods
E-commerce businesses are facing inconsistencies between sales channels. Managing inventory across channels is the main concern for most ecommerce businesses. E-commerce businesses want delivery of their goods on time and in a safe manner. The payment methods in ecommerce are particularly having digital wallets, and alternative payment methods, as a result, they end up with the outdated payments process.
All these serve to create high customer expectations for any ecommerce site hoping to compete in the market. However, AI in e-commerce helps online stores to tackle all the pain points creatively, effectively, and hold their ground.
Stats Showing "AI Effect"
By 2021, the early adopters of AI visual and voice search to their ecommerce website will increase revenue rate by 30%. And, around 40% of customers today use AI chatbots to ask for offers and deals.
By 2020 over 80% of the overall customer interactions will be handled by AI. With AI-based recommendations, brands like Amazon and Netflix got a 29% and 75% increase in their revenue rate.
Solving Pain Points of E-Commerce Businesses
Read on for a comprehensive list of factors on how AI solves the pain areas of e-commerce businesses.
Managing Channel Conflict
Channel conflict in the ecommerce industry occurs when businesses want to sell their products directly to the end customers without using existing channels. Today more and more businesses are looking for some good options to sell their goods online, but want to avoid creating conflicts with the existing retailers, and sales channels. What's the solution? Yes, it's artificial intelligence.
You can judge sales behavior on your ecommerce website with AI algorithms. Many top ecommerce brands use AI to know their customers' buying behavior. It will help them decide upon choosing the appropriate product giveaways and deciding on the discount ratio etc.
Smart Inventory Management
Warehouse operations and shipping process both are the main components of the ecommerce industry. Artificial intelligence automates the warehouse operations with a self-learning mechanism that focuses on decision-making and learns to identify patterns from data of the entire logistics system. AI also plays a great role in improving human-machine interactions. Suppose you're equipping your order picking personnel with AI-enabled tools and glasses for completing a variety of tasks.
It is predicted that by 2030 warehousing and logistics in the ecommerce industry will become fully automated. And, it's already working, for example, JD.com employed robots to automate their product delivery operations. Also, Rolls Royce uses AI algorithms to track what is around their ship and around in the water, so that they can act accordingly to the danger they sense.
Artificial Intelligence in Payment Methods
There are dozens of online payment methods for ecommerce, it is important to choose the best one that better suits your ecommerce site, and provide your customers with an easy to use and safe platform to make payments. PayPal uses AI/ML enabled payment methods, which is excellent in fraud detection and can compare thousands of thousands of transaction flows without any error. PayPal payment fraud rate has been reduced to 0.32% as compared to the average rate of 1.32%.
Solving the Problem of Return
Artificial intelligence in ecommerce is being applied in different ways for reducing returns and increasing customer satisfaction. For example, the Supply.AI is a platform based on AI that is helpful in detecting consumers' return behavior on a retail store. It is also helpful in analyzing online shopping trends, shipping patterns, and return history of purchased goods. No doubt, AI is changing the entire ecommerce industry by helping retailers to predict and prevent returns.
Recommendation Engines
Most ecommerce businesses today are using AI enabled recommendation engines to analyze customer behavior on websites. It works on AI algorithms to look for the searches made by the potential customers, what products are liked by customers, and provide details on the product being searched by most of the customers. Based on the data of the algorithm, the recommendation engine generates the report or recommendation for the browser and also lists them on their product dashboard that helps customers to find the products quickly. Amazon's Alexa is the best and most popular example of AI-based recommendations that allow Amazon to predict what products will be most demanded by the customers.
AI Powered DAM (Digital Asset Management)
Numerous e-commerce vendors have now implemented Digital Asset Management with AI image recognition tools. The integration of Artificial Intelligence into Digital Asset Management improves the overall user experience and the search quality.
Identifying the Characteristics of Digital Assets
Through the use of artificial intelligence with DAM, the ecommerce platforms can identify the attributes linked to digital assets for example: product images, relevant text, videos, etc. based on the colors, contexts, keywords, and many others. This helps improve the advanced search facility when you have a large volume of assets to manage.
Digital Asset Suggestion
Digital Asset Suggestion with AI means getting the right product references which are easy to understand. AI helps identify digital assets with similar themes and related images, and assets that people generally look for. This allows the user to create automated selection of related assets that have the same attributes and are always used together for downloading or sharing.
Advanced Search Facility
The DAM platform uses all the benefits of AI with the features such as automated identification of products and classification of digital assets, etc. This becomes a powerful tool to search and locate any asset of any color or context in the way you want. AI enables you to search for digital assets by a predominant color, by a place, object, context or by certain characteristics for example: men with boots and a blue jacket.
The AI and the DAM platform will bring you all the benefits of connecting various features such as using conversational bots on e-commerce channels to search for the assets through voice search. This takes your e-commerce platform to a new level where you can have a "voice supported" product search that most e-commerce platforms are still adapting.
AI Chatbots
AI chatbots can't be missed when it's about ecommerce websites. You can see these chatbots on the home page of ecommerce sites. AI chatbots communicate just like a real human or you can say in a more personalized way. AI chatbots for ecommerce sites help the customers in looking for the right product, check for the product availability, make the product comparison, and also guide in making payment.
A good example of AI chatbot in ecommerce can be Alibaba AI assistant that processes around 95% of customer queries in a day and also provides product and search recommendations to all of their customers.
Bottom Line
While the impact of AI in ecommerce is expected to increase, this will allow businesses to tackle the problem of personalization and privacy in their retail stores. The developers today develop sophisticated AI software solutions for ecommerce businesses to give them a customer-centric and safe shopping experience.
I hope you found this article to be helpful in learning about the role of AI in ecommerce and how retailers can work to solve the common pain points of the ecommerce industry. For more information on the effect of artificial intelligence on e-commerce, contact team Syncrasy Tech, a global IT solutions company and PIM solution provider. We also provide ecommerce development services for modern retailers, startups, and enterprises.