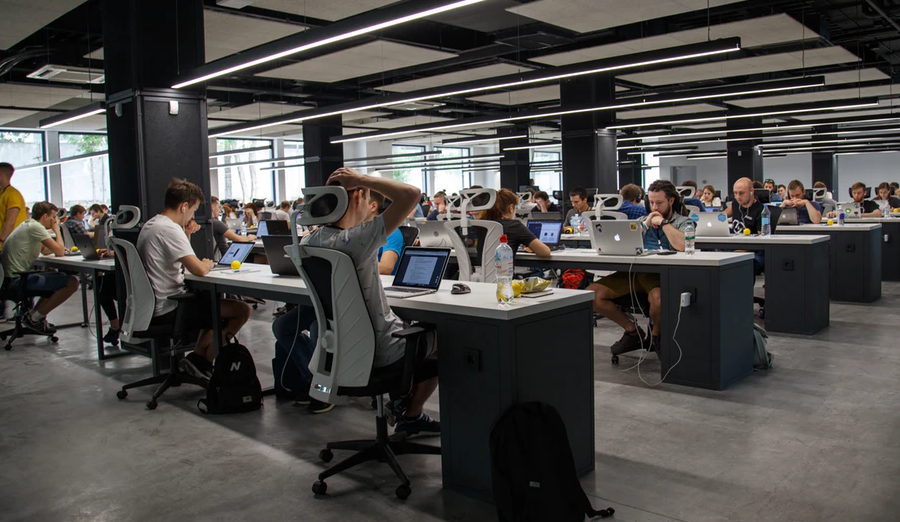 Delivering successful software development projects is critical to the growth and reputation of a company. And if you've already delivered one, you know the magnitude of planning, effort, and resources that are needed for its success. Well, if you are all set to start work on delivering your next big IT development project, make sure you are backed by the most appropriately skilled developers and supporting staff.
You may need to augment your IT staff, or fill in the skill gaps by hiring dedicated developers, or simply outsource few services. Which course of action we deliver better results for you completely depends on your company goals, mission, and budget among other factors.
Here, we'll shed some light on the dedicated development team model, its benefits, and considerations. Hiring a dedicated team of qualified developers can help you realize the dreams and ambitions that you've vested in your IT development project. It'll help you garner expertise, knowledge, and a range of services.
From the time of onboarding the dedicated developers, you can attune them to your company culture and style of working. It'll help you maintain transparency and accountability, while going easy on the pocket. It's easy to track and get a status update from a team of developers who are dedicatedly working on your project. You may even ask for hourly reports on the progress of the project.
Moreover, you'll have a better personal contact with a developer who is dedicatedly and closely working with you. And personal relationships can go a long way in creating an environment where needs and expectations are clearly accepted.
With these numerous advantages of hiring a dedicated developer, it might be easy to decide on onboarding one. But, finding the right fit for your company and specific project can be challenging and overwhelming. There are several factors and scenarios that should be pondered over before hiring a dedicated developer to minimize risks and ensure project success.
In the segment below, we've listed the top 5 things to keep in mind before hiring dedicated resource or a developer:
Alienate your goals and mission
You may be looking to hire a dedicated developer for a short-term project or for multiple projects. Whatever is the requirement, it's important to make sure that the candidate is the right fit for your company and its people. If your company's goals and mission aren't aligned with the candidate's working style and approach, there might be unexpected clashes. The potential developer should be able to understand and agree to your mission and values. For instance, if innovation is a core value in your company, the potential developer should be dynamic and be able to present novel ideas during the conception and development of your project.
Utilize networking or outsource the search
Once you have a clear idea of the kind of candidate you want to hire, the next question is where and how to find such a person. That's where connections and networks play a major role. Maintaining personal contacts and networking on social media can be highly resourceful.
Social media networking sites such as LinkedIn are becoming more and more useful in connecting employers and potential hires. You can search through their pool of candidates to find the profiles that matches your needs. It even makes it easier to reach out to candidates who are actively looking for new opportunities and even the ones who are inactive in their search but may be interested. Local networking events also may be of great help in connecting you to the right candidate.
Nevertheless, if you do not have the time and patience to go through the finding and hiring process, you may consider outsourcing this task. Outsourcing your search may prove to be a quick and cost-effective alternative to your raw search. You will save a lot of time and effort required to shortlist, interview, and hire a candidate. Infact, outsourcing can also further your contacts and networking.
Be clear and transparent
Before you create and post a job requirement, make sure that you've laid a clear picture of your needs and expectations. You need to know exactly what tasks you want to be accomplished, what skills will support those tasks, what are your goals and mission, and what is your budget. Once you understand these requirements, be open and transparent about it to create a comprehensive and goal-oriented listing.
Your job listing should be a true voice of your company and its specific needs. It should be unique and stand out from other similar listings in the market. Make sure you include all the specifics about the job, such as team details, company goals, job duties, required skills, mandatory education, range of compensation, etc. A job listing with clear and accurate information will make sure that you attract only the right candidates for your job.
Focus on talent and skills
While hiring a dedicated developer for your project you're mostly not looking for a long term commitment from the candidate. So, instead of valuing longevity you can focus on the talent and skill match of the candidate. You can include direct skill assessment techniques in your interview process. It'll help you quantify tech skills and tools knowledge of the candidate to ensure that you enboard a developer who is fully equipped to deliver quality. Ok, there is another thing that I want to emphasise here. While it's important to keep focus on technical skills of the person, you should also lay equal importance to the approach and attitude of the candidate. People who are unable to adapt and get along with people are not only difficult to work with but can also hamper the overall progress of your project.
Involve your team
The potential developer that you'll hire will mostly be co-ordinating and interacting with other team members as well. So, it's wise to involve those teammates in the candidate selection process itself. When you involve your team in important decision making, it makes them feel valued and boosts their morale. Besides, having more people in the interview panel brings a wider perspective in the evaluation of the right fit.
Since different people have a different approach and at times value different skills and qualities, involving your teammates will give you more insight into the candidate. Thus, you'll be able to make a more learned decision.
Having read about the benefits of hiring dedicated developers, you should be motivated enough to overcome the challenges of finding the right fit. There isn't a dearth of talented developers out there, so you will surely be able to fetch the right candidate if you consider the best practices of hiring dedicated developers.