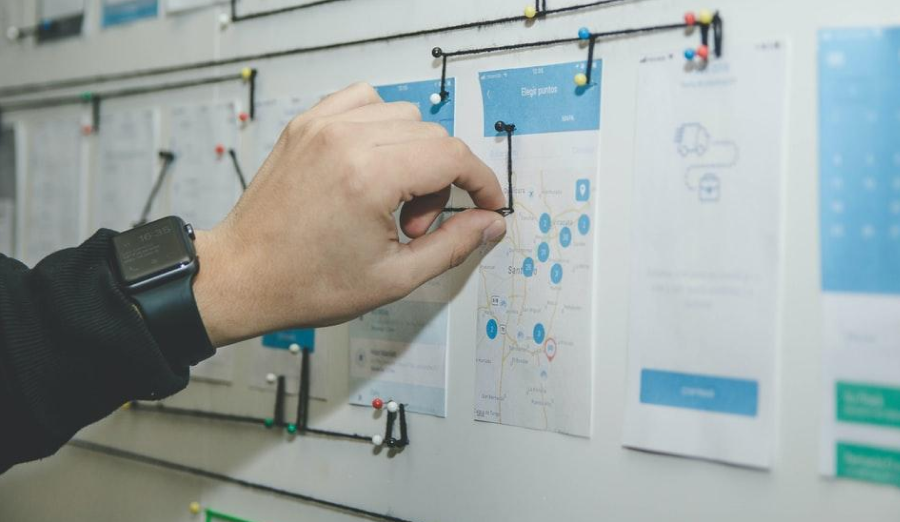 Looking to start an ecommerce store? Trying to redesign the one that you've already established? From new e-commerce companies to well-known brands, relatively every organization is taking advantage of their e-commerce site where they can offer particular products, items or services. In the present focused society, buyers use online platforms for their shopping needs.
As Gartner recognized Ecommerce platforms become the need for online retail, many e-retailers are looking at solutions to drive customer engagement, retention, product information, and ultimately revenues.
Retailers are increasingly looking to utilize the benefits of Product Information Management or (PIM) to provide compelling product content across all their digital touchpoints. Today we see many ecommerce businesses struggling to implement PIM successfully. Therefore, we are giving here information on "How to implement PIM".
While there are many PIM solution providers out there on the web, you can contact one in particular for a typical PIM implementation to your ecommerce site and activities. We work often with Pimcore PIM, DAM, CMS solutions, so we'll be pointing out them in this article and using some of their process framework and terminology.
3 Steps of PIM Implementation
Image Source: Pimcore
For implementing a Product Information Management system on your ecommerce website, you need to follow these simple steps:
You should "Locate the Content" on the company's website where the product information is stored such as ERP, catalogs, etc.

You need to identify "Target Audience or Target Market" or where you want to convey the information through implicated technologies

You need to ensure that your staff is "Well Trained" with the PIM features and are aware of all of its advantages and attributes.
How to Implement PIM? A Detailed Analysis of Steps
Step 1: Mapping Product Lifecycle
An organization should understand or know their end to end product lifecycle. Some of the key involved in this process are listed below:
Track each and every process from checking the SKUs to Product Lifecycle across all channels.

Review your merchandise activities such as categorization of products, product recommendations, etc.

Check for PIM data exchange activity with your key customers or suppliers/partners.

Prepare documentation of existing definitions, blueprints, the architecture of your ecommerce store.

Map on what channels you operate in and where you sell your products and the best areas of opportunity.
When mapping a product lifecycle a common source of confusion is data identification in a PIM. The types of data can be categorized by "hot" and "cold" data.
Cold Data for PIM Implementation
Product Description

Color Selection

Weight of Products

SKUs

MSRP
Hot Data for PIM Implementation
Price of Products

Sale Price

Inventory

Product Views

Product Units
With a PIM solution you can enhance data visualization, product enrichment, syndication, and workflow management. Before importing a data into your PIM ask these key questions:
What type of data do you require for your products?

What is your catalog model?

What are your product groups where you see the largest gains?

What types of data make your products? Is it numbers, text or files?
Step 2: Preparing Your IT System
Before implementing a PIM on your ecommerce site the existing data model is typically dispersed around multiple systems within the organization. You need to identify and organize this data by following these steps:
Document your current PIM systems architecture using spreadsheets or tools.

Prepare a product workflow across different platforms.

Map how will your systems communicate by defining protocols, frequency, and tools.

Track for the layers of caching that you have been using in your existing PIM and User Interface layer.

Design all your requirements for the selection of themes to catalogs, data updates, suppliers, etc.

Train your IT staff for the PIM implementation process, features, and benefits.
Step 3: Selecting a PIM Provider/Vendor
Prior to moving forward you now have the following information on how to implement a PIM:
Mapping your product lifecycle process

IT system limitations

IT system requirements

Business requirements

Product data model requirements
So, now you have all of the information to begin the PIM implementation process. Next is the PIM provider selection process that includes the following steps:
Conduct a search process to ensure a selection of PIM vendors.

Take at least 2 PIM providers on your list.

Ask for references from your business partners.

It is important to check for the work experience and have a proof of concept with at least 1 or 2 PIM providers prior to full sign-off.
Once you are done with the vendor selection process, then prepare a project in parallel with vendor selection.

Make sure these people are engaged in planning and execution.

Contact all your customers and business partners to understand their requirements.
So now that you have all the product data and relevant information, it's time to go live. You want to send it into the live world on marketplaces and all possible destinations.
Are You Ready to Start?
There are many steps and considerations of a PIM implementation process for example, preparing data, catalog structure, vendor selection integrations, workflows, etc., the very first steps you'll need to consider is choosing the right PIM provider and implementation partner. There are many PIM providers out there, a few of the most common are Pimcore, InRiver, and Akeneo.
You can select depending on your ecommerce store size and implementation needs. It can be helpful for you to engage the PIM vendors that are certified vendors.
For more information on our PIM implementation process, contact us here.