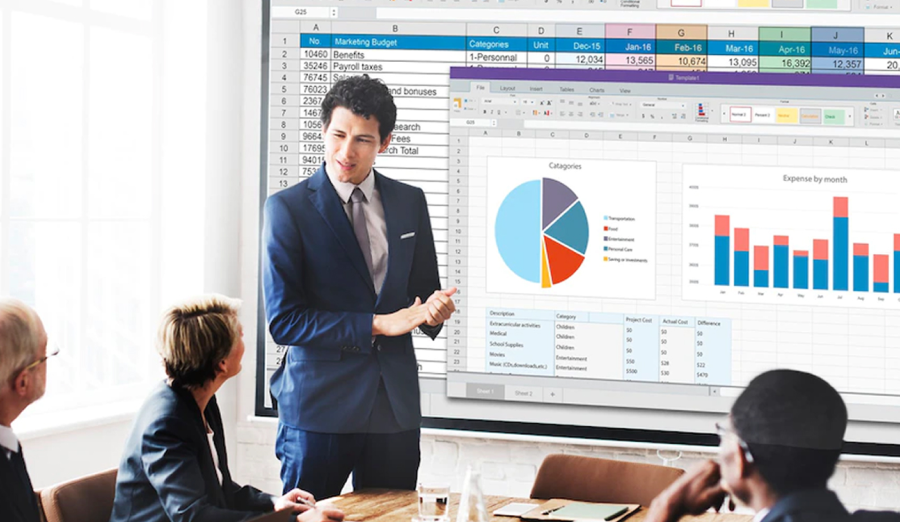 In the 21st-century businesses are under immense pressure to drive growth and gain a successful competitive edge. However, with the ever-changing digital landscape, it is becoming increasingly difficult for companies to keep up with the latest trends and technologies.
But with digital solutions, enterprises can streamline business operations, increase accuracy, and improve customer experiences. In addition, digital solutions are adding value to innovation and opening up new business markets. Enterprises are better equipped to compete in the global market, but to gain a competitive edge over competitors, businesses need better options for data management and experience management, which are the most essential aspects that must be considered in elevating enterprise growth and performance.
This article will discuss how Pimcore empowers digital solutions to help businesses enhance their operations and productivity. And about the top 2 brands who utilized Pimcore for their business management and how it impacted business results!
Understanding Pimcore and its features
Pimcore is an enterprise-level solution that helps businesses manage their data and experience. It is an open-source platform that offers a complete package of features and benefits that can help enterprises to boost their growth. Pimcore also allows companies to streamline their operations by providing a comprehensive suite of tools for managing data and experiences.
The platform offers a wide range of features allowing you to manage, aggregate, and distribute any digital product and master data for any channel and deliver user-centric personalized customer experiences on any device. The platform is also very scalable and can be used to enhance the digital experience of small businesses as well. Moreover, it is a platform designed for enterprises to give a single source for connecting all touch points across your business.
Pimcore offers Data Management and Experience Management with features such as:
Data Management
PIM (Product Information Management)

MDM (Master Data Management)

DAM (Digital Asset Management)

CDP (Customer Data Platform
Experience Management
Digital commerce platform for B2B, B2C, B2B2C

Digital experience management (DXP) or Content Management System (CMS)
If we talk about digital business, then Pimcore offers more personalized and unified data management and customer experience management on various devices. One can streamline the business process by identifying the customer's requirements and improving the digital experience through digital transformation with the help of Pimcore DXP.
1. Benefits of Pimcore PIM (Product Information Management)
With Pimcore PIM, you can integrate, consolidate and manage any type of product information in any amount across your enterprise. Some of the benefits of using PIM are:
Flexible data modelling to create a new product data model rapidly.

Agile data management.

Easy import and export of data between Pimcore and external systems.

Enterprise-class data quality.

Workflow management.
2. Benefits of Pimcore MDM (Master Data Management)
Pimcore MDM provides a flexible solution for enterprise information, data quality, and asset management. It enables you to have the following benefits.
Cleanse, match, verify, and standardize master data.

Hierarchical management of data.

Rich content integration.

Provide unimaginable choices to connect with business enterprise systems (ERP, CRM, BI, ESB, etc.) or external third-party applications.

Workflow management.

Enhanced data governance.
3. Benefits of Pimcore DAM (Digital Asset Management)
Pimcore DAM centralizes all your media assets, such as images, documents, logos, audio files or any other media content you need. Here are some benefits:
Pimcore's digital asset management platform provides organizations with the desired control to customize and meet specific DAM requirements.

Streamline digital media assets to eliminate inaccuracies and inconsistencies to achieve consistent brand experiences.

Pimcore puts your customers at the centre of your digital business and delivers consistent experiences across all touch points.

Pimcore Asset Portal is an image library for marketing teams.

Pimcore provides a robust central repository for any type of digital asset and its meta-data.

Pimcore makes sure that enterprise metadata management remains easy and consistent.

Easy integration with other systems makes Pimcore the ideal enterprise content hub.
4. Benefits of Pimcore CDP (Custom Data Platform)
Pimcore CDP provides a consistent view of all customer data associated with different source systems by aggregating activities from various sources.
Pimcore CDP stores and manages your customer records in one central place. It enables you to create segmentation, personalization, and marketing automation.

Ingest, aggregate and store first-party or third-party, individual-level customer data from multiple sources (online and offline) in real-time at any scale and speed.

Merge various devices into single individuals when they're identified, including de-duplication of customer records and matching 3rd party data to blend customers into one account.

Managing structured data based on a class definition can be defined via a simple GUI.

Automating any actions connected to customers according to rules can be executed through tools provided by the customer management framework plugin.
5. Benefits of Pimcore Digital Commerce B2B & B2C framework
By solving the challenges of complex digital commerce, Pimcore Digital Commerce Framework offers a solution with exceptional scalability. Users are able to create highly personalized, transactional customer experiences.
Pimcore digital commerce platform allows the categorization of dozens of products with ease. Also allow you to easily search, edit, and publish content from one central place.

Pimcore helps you to overcome the problems in content management, such as flexibility, consistency and continuity of content.

Retailers, distributors and manufacturers prefer no compromises with the quality of their product information in today's eCommerce climate.

Only unmatched interoperability between business-critical systems, technologies and data sources can help enterprises attain optimal digital engagement.
6. Benefits of Pimcore DXP/CMS
With Pimcore's Digital Experience Platform (DXP), you can deliver contextualized, personalized digital experiences to every audience on multiple outbound channels.
Pimcore DXP/CMS is best to use for any type of content editing, addition or content management.

Manage multi-site, multi-lingual, and mobile-friendly content with a leading open-source web content management system.

Use multi-channel delivery to automate publishing processes across devices and channels for consistency and accuracy.

Create compelling and personalized digital experiences using analytics to deliver a positive brand experience and build customer loyalty.

Revolutionize traditional print processes for creating product catalogues, price sheets, and personalized marketing and sales collateral.

Take leverage from agile and hyper-flexible product information management functionalities with more than 40 high-performance data types.
Let's see the top 2 companies that are using Pimcore as their business management solution.
Pimcore digital experience platform comes with various technological features to empower business leaders by giving them a new level of features for business management. Some of the best examples of Pimcore solutions include:
Liberty Financial Group Canada is a FINTECH organization with over 100 years of experience in building financial solutions for Canadians.
The Challenge
The client was looking for an efficient and cost-effective CRM solution to manage the complete sales funnel, agents and client onboarding, along with post-sales client management modules. The client's existing system offered minimal functionality with a lot of manual processes hence, decreasing productivity. The business deals were not moving fast as the customer information and interactions were distributed inaccurately, causing business efficiencies.
Pimcore Solution
Pimcore CRM solution will have complete customer information and interaction in one place. With this new efficient and cost-effective solution, LFG was able to move deals faster by tracking customer information and interactions in one place and was able to make more insightful decisions with the help of updated information in a single place. With these tactics, the marketing team was able to reach its targeted audience better.
Revolve Softech is a registered Salesforce partner with a presence in the US and India.
The Challenge
The problem was that the client had to maintain the product and order data unnecessarily on both Pimcore and Salesforce systems. All the data is stored in Pimcore, and it is displayed on-demand in Salesforce, which eliminates the cost and redundancy of saving the same data in multiple systems.
Pimcore Solution
The integrated system now helps the customer support team to have a 360-degree view of customer data and their journey. It also saves the operational cost of managing the same data in disparate systems.
Why choose Pimcore?
Pimcore is a robust digital experience platform that enables you to easily manage product information, multi-channel publishing and your e-commerce operations with PIM, DAM, MDM and DXP/CMS solutions. That's why Pimcore is popular among enterprises for publishing data information, creating product catalogues, and managing customer data across channels.
So, are you looking to deliver personalized digital experience management to your customers or business partners?
Connect with our experts to get the best consulting on Pimcore PIM, DAM, CMS, MDM, and implementation services. If this sounds interesting, feel free to contact us and let us develop the best digital solution for your business!