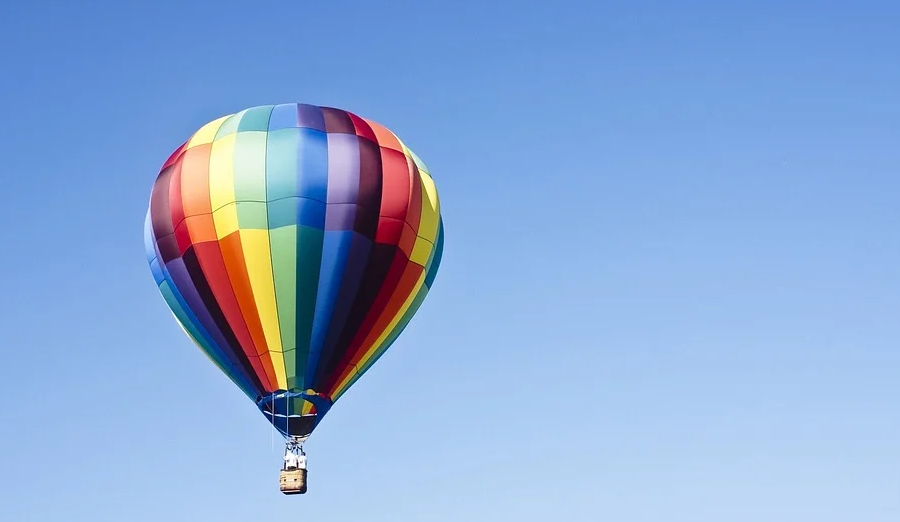 The impact of coronavirus on the business industry is not yet clear, but the next several months will certainly be difficult for business firms. Many companies are already cutting costs. This calls for rapid and well-informed decisions to ensure business continuity. If you go fully virtual, then it will be more productive and workers can also spend time with my family and take care of their health.
This pandemic, business organizations have good reasons to opt for a quick virtual transformation of their workplaces. So, will this situation be seen as the end of the traditional working space? Is this the new era of digital workplaces? Let's know more about digital workplaces, benefits, and future trends.
What is a Digital Workplace?
Digital transformation during the pandemic enabling a seamless and collaborative work environment that spans both technologies and people that use it to get work done in the workplace. A digital workplace makes your employees more productive, as it brings together all the applications, tools, data, and information that are important to an individual employee's role. It also makes an organization more flexible towards adopting new technologies and services that best fit their needs.
Why Do You Need a Digital Workplace?
Up until recently, the workplace was a physical space where employees went to get work done, but now the term has become more conceptual. A workplace now becomes an ever-connected place for employees where they have instant access to everything, they need to get work done. The organizations are changing the way how business is conducted.
In order to maintain a competitive advantage, every business organization needs to maintain the digital dexterity of the workforce. This is where the digital workplace helps you do that. The digital workplace strategies combine different tools, skills, work styles, workplaces, and cultures to create a successful working environment.
So, it's clear that you need digital workplace solutions for increased productivity to improved employee satisfaction and retention during a pandemic situation.
The top five benefits of digital workspace strategies are:
Increase productivity of employees

It helps grow your business revenue

Businesses can gain a competitive advantage

It helps improves business processes

Helps in better decision-making
What are Top Digital Workplace Trends 2020?
After following these trends, you will be more organized, more efficient, and working in an environment where your employees can enjoy and ultimately be more productive on the job. And this will also impact the day-to-day work of enterprise employees.
1. Workflow Improvements with AI Technology
Automation tools continue to change the way we work. Technologies like Artificial Intelligence, Blockchain, AR/VR, and Machine Learning have digitized business processes. And, organizations in some form are using AI such as predictive texting, Siri and Alexa, voice-to-text automated photo classification, and automated calendar entries throughout the business processes.
Robotics and AI are also merging into the workplace and automating repetitive tasks like copying and pasting, clicking mouse buttons, etc. AI technology improves business workflow by helping employees focus on their work only while reducing their efforts on mundane and repetitive tasks.
More and more organizations are also looking to implement wearable technology in the digital workplace. This is why we can expect wearable technology spending to increase this year. Also, AI and automation will provide so much potential to digital workplaces and automate everyday work processes through predictive analysis, robotics, chatbots, and more.
2. Reducing Infrastructure Cost with Cloud and APIs
Image Credits: dionhinchcliffe.com
Cloud adoption is already happening. Organizations are using cloud-based applications all the time for video streaming, emailing, and image sharing. Cloud is the present and future of digital workplaces that ensure a new paradigm for collaboration and teamwork. It helps facilitate projects for future reference and learning. It makes it easier for business firms to track, store data, and enable better data visualization. Cloud strategies solve big business problems and streamline work processes that are challenging to manage at digital workplaces.
Business organizations can reduce their infrastructure size by investing in Cloud technology, as it makes technology deployments easier than ever. More tech firms are also adopting APIs for easier data migration between multiple clouds. It allows all firms to become more connected and productive. APIs make it easier for enterprises to use their applications across multiple cloud platforms and unlock new features of the app. With API supported development, organizations can have better access to data in real-time.
3. Creating IT User Experience at Digital Workplaces
Image Credits: Everest Group
When we talk about digital workplace management initiatives, employees are given new technology to use that they don't understand or don't know how to use it. And when an organization doesn't consider the learning needs of its employees, then there is a risk of losing employees to competitors that pay more attention to the employee learning experience. In this situation, the IT team can help by taking employee experience into account by providing them the required flexibility and willingness to adopt new changes, tools, software, etc. So, ultimately IT is the most valued contributor to the digital workplaces that support company-wide and targeted communication.
4. Better Cybersecurity Solutions for BYOD Policy
At digital workplaces, employees don't want siloes and frustrating and fragmented experience. As technology becomes more advanced, so do the hacking and phishing activities. There is a need to consider your existing cybersecurity solutions and how they protect assets and data.
At digital workplaces, employees have access to all critical data, information, hence securing digital assets and investing in security tools is the new trend to guard against phishing and vishing attempts. It is especially important with BYOD (Bring-your-own-device) policies where employees are connecting their own devices to the company's internal systems.
Adopting a digital workplace strategy can help your company benefit in many ways from cost savings to productivity and employee satisfaction to remote work. But there are more than 2.7 billion people from different industries that don't work at a desk. These include industries such as education, agriculture, healthcare, construction, retail, and hospitality. This year, companies are also looking to invest in new technologies that can help these deskless workers.
Final Words
So, you have seen how the digital workplace strategy is helping organizations to collaborate with their employees, support their customers, and ultimately how they do business. Also achieving a successful workplace transformation amid a pandemic situation is a strategic move for a company. Yes, it's challenging for many organizations to begin the process, but it can be easier if you work in areas of innovation, productivity, and collaboration. In addition, well-executed digital workplaces will remain a trend in an almost exclusively digital world.
If you have questions? Get in touch! We Syncrasy Tech (a Global IT Solutions Company and PIM Solution Provider) are always happy to hear from you.